Rodent Control in Tyler & Longview
Rat & Mice Removal
Our skilled and highly experienced exterminators at Innovative Pest Control offer advanced rodent control solutions to homes and commercial properties throughout Tyler, Longview, and the surrounding areas. Our solutions include monitoring, baiting, trapping, and excluding to keep unwelcome rodents out. We begin every treatment with a no-obligation estimate, so you know exactly what to expect from our 5-star service.
Are Rodents Dangerous?
While there are plenty of cute portrayals of rodents in movies, these animals can be harmful if left unchecked. Their gnawing can cause electrical malfunctions and property damage, and they can also spread disease and be a host for other pests, such as fleas and ticks. This means mice and rats can pose health and safety risks without proper treatment. Luckily, our team creates an effective and customized solution based on your unique infestation and concerns.
To get started on your service and receive a no-obligation estimate, call or text us at (903) 326-7395!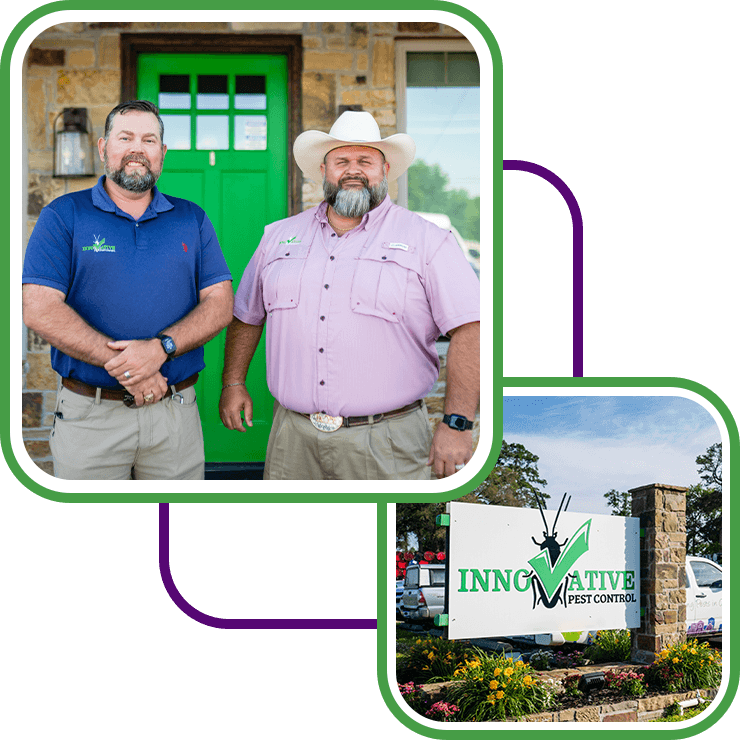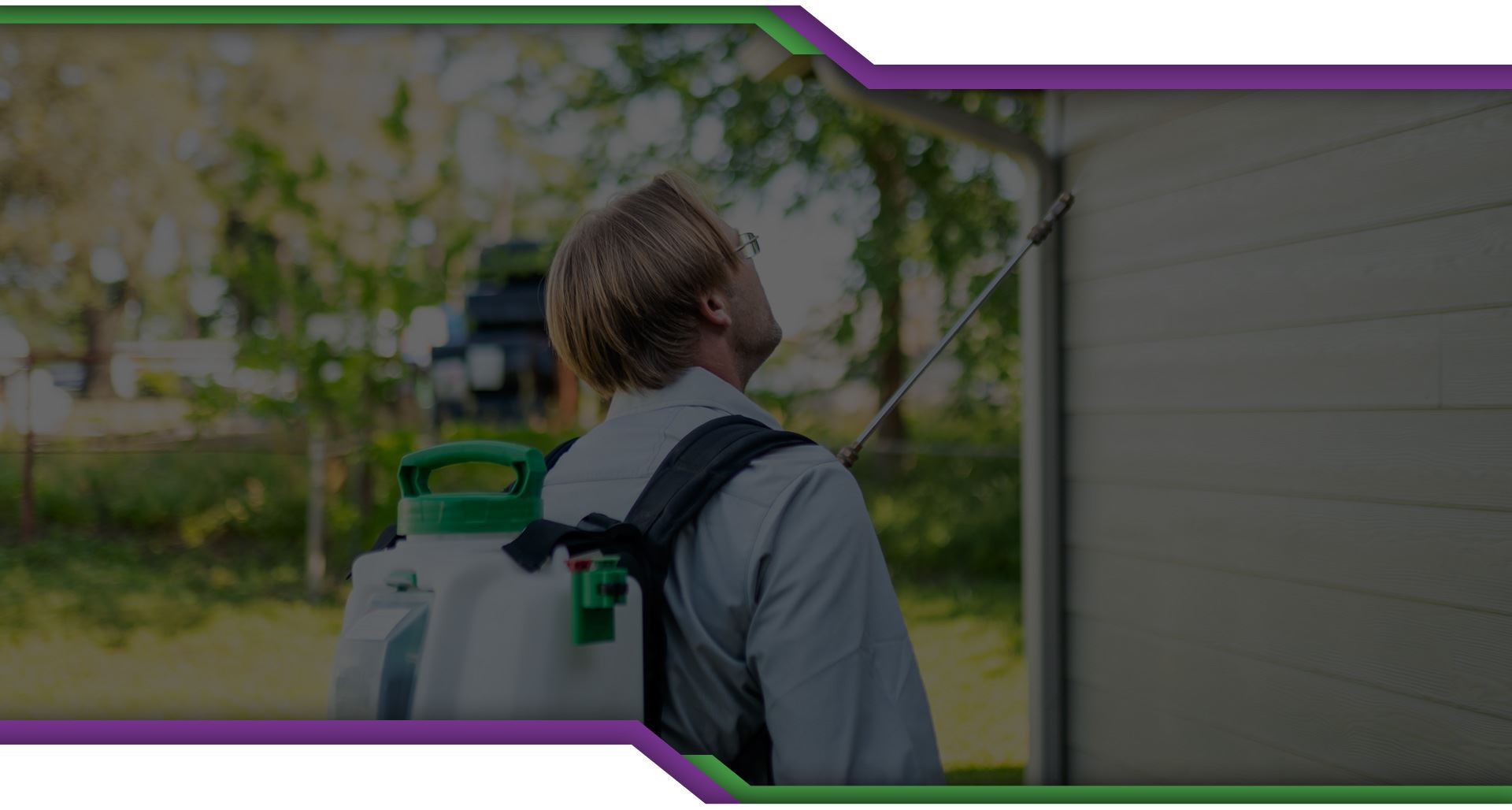 Solving Your Pest Problem Is Our Top Priority!
Keeping Pests in Check Since 1992
Products Safe For Kids & Pets

Certified & Trained Techs

We Protect Over $500 Million Dollars of Property

600+ Five-Star Customer Reviews on Google
Creating Rodent-Free Spaces in Eastern Texas
Whether rodents have invaded your home or business, you can count on our licensed and qualified professionals to help. We begin by inspecting your property—checking for evidence of an infestation and identifying where and how they got in. Next, we work with you to develop a personalized treatment plan. While in most cases, we eliminate rodents through baiting, we also have experience in other methods, such as trapping, to suit your preferences.
Our team offers one-time service and ongoing, monthly control solutions for lasting results. Our ongoing treatments come with a warranty, where as long as the service agreement is valid, we will come out if rodents are active. Additionally, our customers love our convenient and thorough Advantage Programs, which offer rodent monitoring and control treatments for nearly 20 common household pests.
"We have been using Innovative pest control for several months. The office staff, phone operators, sales representative and Steven, our technician, are awesome at their tasks. We have not had one problem since bringing them in."

- Karen W.

"The whole experience was great from start to finish. Innovative Pest Control was kind and walked us through the steps. Before they were done, bugs were dropping left and right."

- Jessi L.

"Exceeded my expectations in every way. If you're looking for a reliable and effective exterminator, I wholeheartedly recommend them. My home is now pest free and I can rest easy knowing the job was done right."

- Donald G.

"I love being able to communicate my pest control needs and know Innovative Pest Control will get the job done. Always pleasant, professional!"

- Debbie G.

"We have had an excellent experience with Innovative. They take their time to answer questions and share what they see and what they are doing. Their customer service is really top-notch."

- Deserie B.

"I am set up on a quarterly cycle for them to come out and treat my home and outbuildings for insects. So, far I think they have done a good job. Their technicians have been extremely polite, courteous, and professional."

- Ron N.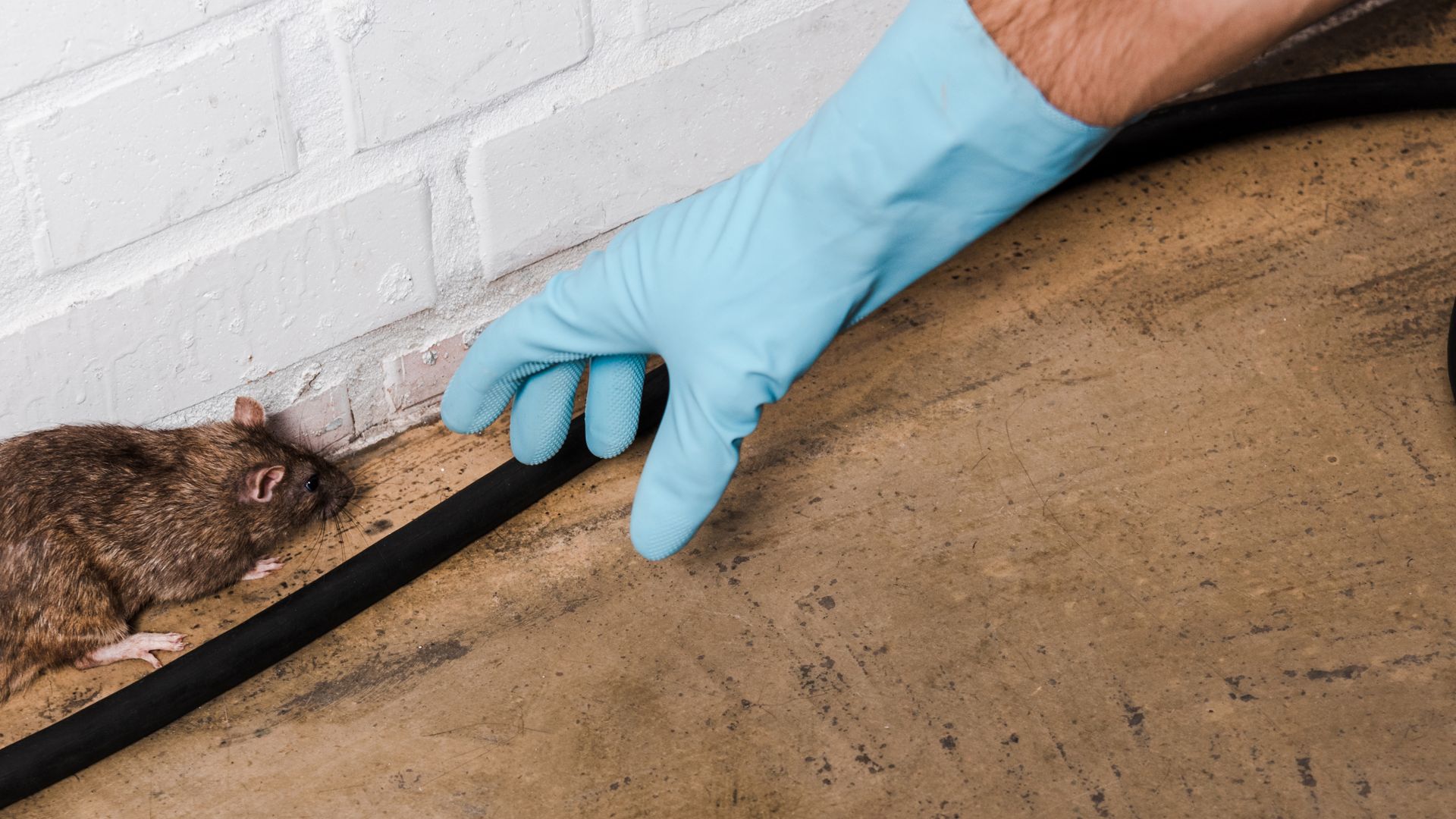 Advantage Plus

Year-Round Protection
Make It Right Guarantee
Protect from 15 Common Pests
Protect from Venomous Insects
Rodent Monitoring

**Optional: Termite Monitoring

Advantage Total

Year-Round Protection
Make It Right Guarantee
Protect from 20 Common Pests
Protect from Venomous Spiders
Protect from Stinging Pests
Termite Monitoring
Termite Protection
Rodent Monitoring

**Optional:Termite Damage Warranty

Advantage Gold

Year-Round Protection
Make It Right Guarantee
Protects from 22 Common Pests
Protect from Venomous Spiders
Protect from Stinging Pests
Termite Monitoring
Termite Protection
Rodent Monitoring
Rodent Protection
Mosquito & Fire Ant Reduction

**Optional: Termite Damage Warranty