Learn More About Fleas
Fleas jump, bite, and infest in no time. If you think you have fleas in your home, it is already too late. You have a full infestation on your hands. The more you know about these parasitic pests, the safer your home and pets will be.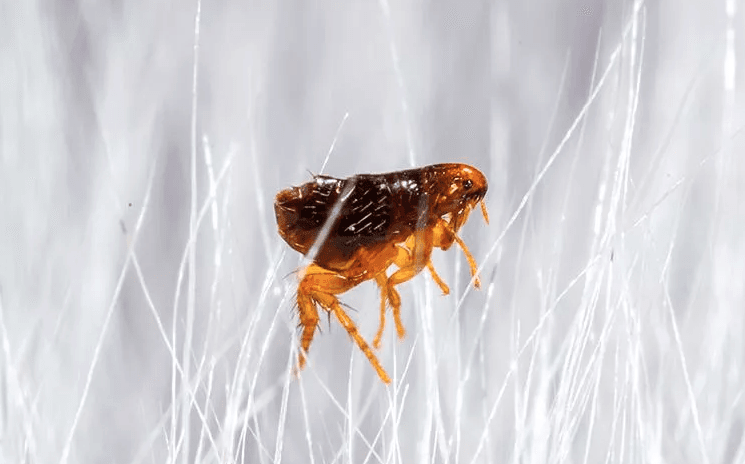 What Do Fleas Look Like?
There are over 2,000 species of fleas, and more than 300 can be found in the United States. The most common species in U.S. homes is the cat flea. Fleas look like little dark specs when you hold them in your hand. A flea is a little more than 2 mm long. Fleas are small with thin, flat bodies that are usually dark brown or red and no wings.
Can Pets Get Fleas Without Going Outside?
If your pets don't go outside, you can still face a flea problem. Even homes without pets can get fleas. If you bought a new home or you rent a house where the previous owner had pets with fleas, they can still be lurking in the carpets. Fleas can also enter your home if a neighborhood animal hangs out near your home. Animals such as rats, mice, squirrels, and raccoons can bring them in or near your home.
Do Fleas Jump?
Fleas jump as high as 8 inches, so it takes only one host to pass fleas to your indoor pets or pet-free home.
What Do Fleas Eat?
Simple – blood. Fleas feast on blood. You, your pets, birds and reptiles are potential hosts. A female flea can eat nearly fifteen times her body weight in blood. Fleas can leap 8 inches high to attach themselves to new hosts to satisfy their hunger. The dangerous part about a flea's eating habits is that it can survive over 100 days without a single feeding. That is why you are always at risk, even if there is no evidence of fleas in your home now.
Are Fleas Dangerous?
Yes and no. Fleas are not significantly dangerous to humans. However, a flea infestation can be a concern for your respiratory health. Large numbers of fleas in the home can exacerbate symptoms in people with respiratory illnesses. Fleas can also be dangerous for dogs and cats; pets with fleas can suffer from anemia, excessive itching, tapeworms, and skin irritation.
Do Flea Bites Itch?
Yes! Flea bites can cause irritation and allergic reaction in areas on the skin where they were biting. In many cases, the irritation will require an anti-itch or antibiotic cream. The trouble with flea bites is that the intense itching can lead to an infection if the skin is broken.
Is Complete Flea Control Possible?
Nope. Fleas are tough fighters, and controlling them REQUIRES chemical treatment. Throw out the vinegar solutions you saw online; they won't work. You need professional care to control fleas. The cocoon stage of the flea's life cycle is the culprit. It is resistant to ALL chemical insecticides, which means your DIY solution is not even coming close to providing the effective flea control solutions you need to resolve your flea problem.
A female flea can lay up to 2,000 eggs in her adult life. When those little eggs that hatch are in the cocoon stage, they are officially adults. What do adult fleas do? They lay more eggs, and the vicious cycle begins all over again. Innovative Pest Control understands the life cycle of the flea and can reduce flea activity on your property. When your home gets one treatment for fleas, our professionals must go back out in a couple weeks to treat the home again. Getting rid of and controlling fleas is a laborious process. For assistance, schedule an appointment with Innovative Pest Control!
How to Prevent Fleas
Vacuum carpets, rugs, drapes, and couches often
Use a fine-tooth comb to get fleas off your pet's coat.
Wash your animals often with flea and tick shampoo.
Put flea collars and flea medicine applications on your indoor and outdoor pets.
Mow your grass often and keep the bushes trimmed back.
Seal any opening around your home.
Keep shrubs and yard debris away from your home.
Prevent flea infestations with professional services, which should include rodent control in your home to prevent fleas from coming in on other hosts.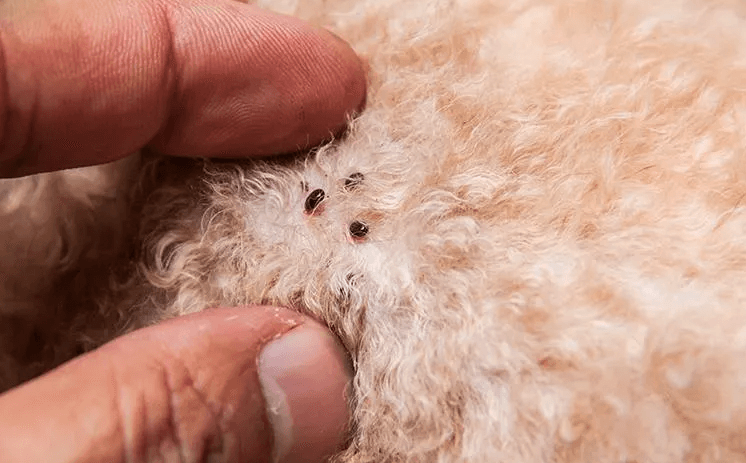 Bug Out on Savings! Don't Miss Our Special Offers