About Innovative Pest Control
Our Story
In August of 1992, founders Tony and Kelly Santangelo embarked on a mission to create a pest control company that would exceed customer expectations. Innovative Pest Control began its journey in the back room of their house, starting with just one filing cabinet and a truck. Today, our company has grown to include an office in Longview and our home office on four acres of land in Tyler.
With a dedicated staff of 21 employees, including office personnel, technicians, home specialists, and a management team, we have built a strong foundation for success. Our commitment to continuous growth and improvement has led us to receive numerous accolades, such as winning the prestigious BBB Excellence in Business award for midsize companies in the East Texas area in 2022. Additionally, we are proud to have surpassed over 500 Google 5-star reviews with an outstanding rating of 4.9.
Ready to experience the difference of Innovative Pest Control? Contact us today at (903) 326-7395 or contact us online to schedule a no-obligation estimate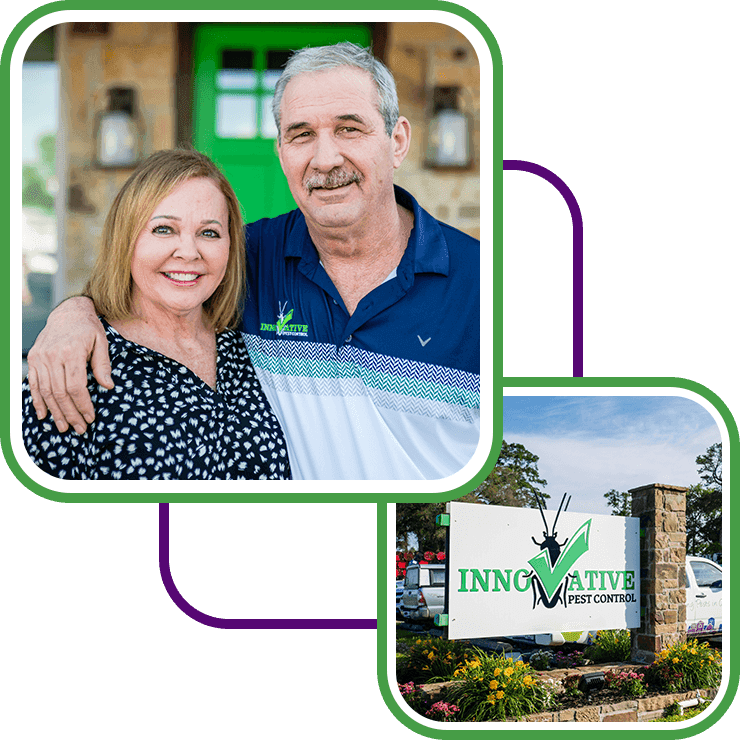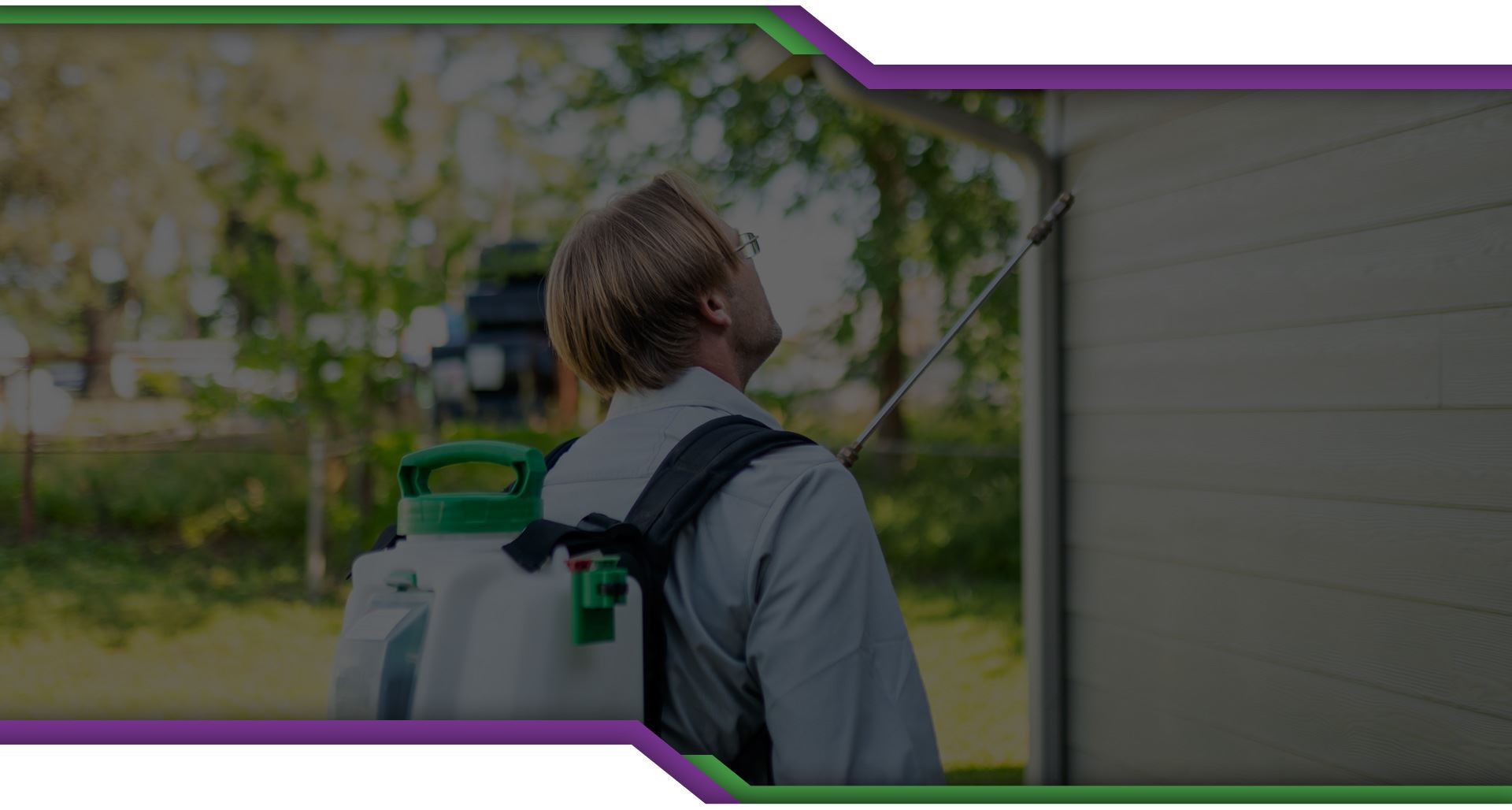 Solving Your Pest Problem Is Our Top Priority!
Keeping Pests in Check Since 1992
Products Safe For Kids & Pets

Certified & Trained Techs

We Protect Over $500 Million Dollars of Property

600+ Five-Star Customer Reviews on Google
Get to Know Our Innovative East Texas Pest Professionals
In our local East Texas climate, pest problems are a fact of life we can't ignore. From Tyler to Longview, the damp, warm conditions make it the perfect breeding ground for a variety of pests, from bothersome insects to destructive rodents. This constant battle against unwanted guests makes pest control services essential for every household and business in our community.
Out of the numerous pest control companies in the area, Innovative Pest Control has been a trusted name since 1992. Our longevity isn't a stroke of luck; it's a testament to our quality service. We've spent the last three decades dedicated to solving pest problems, delivering genuine care, and tailoring our services to customer needs. This commitment to excellence and customer satisfaction sets us apart from the crowd. We know pests, understand our climate, and most importantly, know what it takes to exceed your expectations.
Call (903) 326-7395 or contact us online to request a no-obligation estimate!
Innovating for 30+ Years
At Innovative Pest Control, we believe that staying at the forefront of the industry is essential to providing exceptional service. With over three decades of experience, we have honed our skills and embraced innovation to deliver the best results for our customers.
Here are some of the efforts we take to ensure we remain the leading pest control provider in Tyler, Longview, and beyond:
Cutting-edge technology: We leverage the latest advancements in pest control technology to enhance the efficiency and effectiveness of our treatments.
Eco-friendly practices: Our commitment to the environment drives us to use eco-friendly products and methods whenever possible, ensuring minimal environmental impact.
Continuous training: Our team undergoes regular training and education to stay updated with the latest industry trends and techniques, allowing us to provide top-notch service.
Personalized approach: We understand that every pest problem is unique. That's why we tailor our solutions to address your specific needs, providing customized pest control plans.
Our "make it right" guarantee: Your satisfaction is our priority. If pests return between scheduled visits, we'll resolve the issue at no additional cost to you.
"They treat both our home and office building. The technicians are always courteous and thorough. We have been using them for around twenty years, and are very pleased."

- Jill S.

"I am set up on a quarterly cycle for them to come out and treat my home and outbuildings for insects. So, far I think they have done a good job. Their technicians have been extremely polite, courteous, and professional."

- Ron N.

"I love being able to communicate my pest control needs and know Innovative Pest Control will get the job done. Always pleasant, professional!"

- Debbie G.

"I've had carpenter ants and several pests invading my home, I feel so much better now that Innovative Pest Control came out and did a very thorough job for my first treatment."

- Jared A.

"We have been using Innovative pest control for several months. The office staff, phone operators, sales representative and Steven, our technician, are awesome at their tasks. We have not had one problem since bringing them in."

- Karen W.

"We have had an excellent experience with Innovative. They take their time to answer questions and share what they see and what they are doing. Their customer service is really top-notch."

- Deserie B.

Learn About Our Service Plans