Chandler Pest Control Services
Chandler, Texas is located at the northern end of Lake Palestine in Henderson County. This Texas city may be smaller than other cities in East Texas, but Chandler is big in heart, spirit, and community pride. This Texas city provides a wonderful, nurturing environment for families to call home. To protect your family from the many different pests that also call Chandler home, turn to the area's pest control experts–Innovative Pest Control. For over 25 years we have been offering Texas home and business owners modern, innovative pest control services needed to completely solve pest problems. From one mouse to a thousand ants we have a solution for you.
Residential Pest Control in Chandler, TX
When it comes to pests, what you see isn't always what you get. You may be seeing a few ants in your kitchen, but you aren't seeing the thousands living on your property in underground nests. You may see a couple of cobwebs, but you don't see the many spiders living throughout your home that are creating them. You may hear what you think is one mouse behind your walls, when in reality it is a whole extended family of mice. This is why, when it comes to pest problems in your home, it is best to call a professional and put into place a plan of action, which will take care of all the pests living in and around your home–not just the ones you are seeing. At Innovative Pest Control, we protect families and homes from insects, rodents, and other pests through our Advantage Plans. We offer three different levels of pest protection through the Advantage Plans, no matter which of our plans you choose, they will include the benefits of an initial pest check-up to get rid of existing pest problems and then quarterly pest control services that provide protection against 16+ common pests. They also provide peace of mind knowing that coverage will last between services. To learn all the details about each of our three home pest control plans, give us a call today.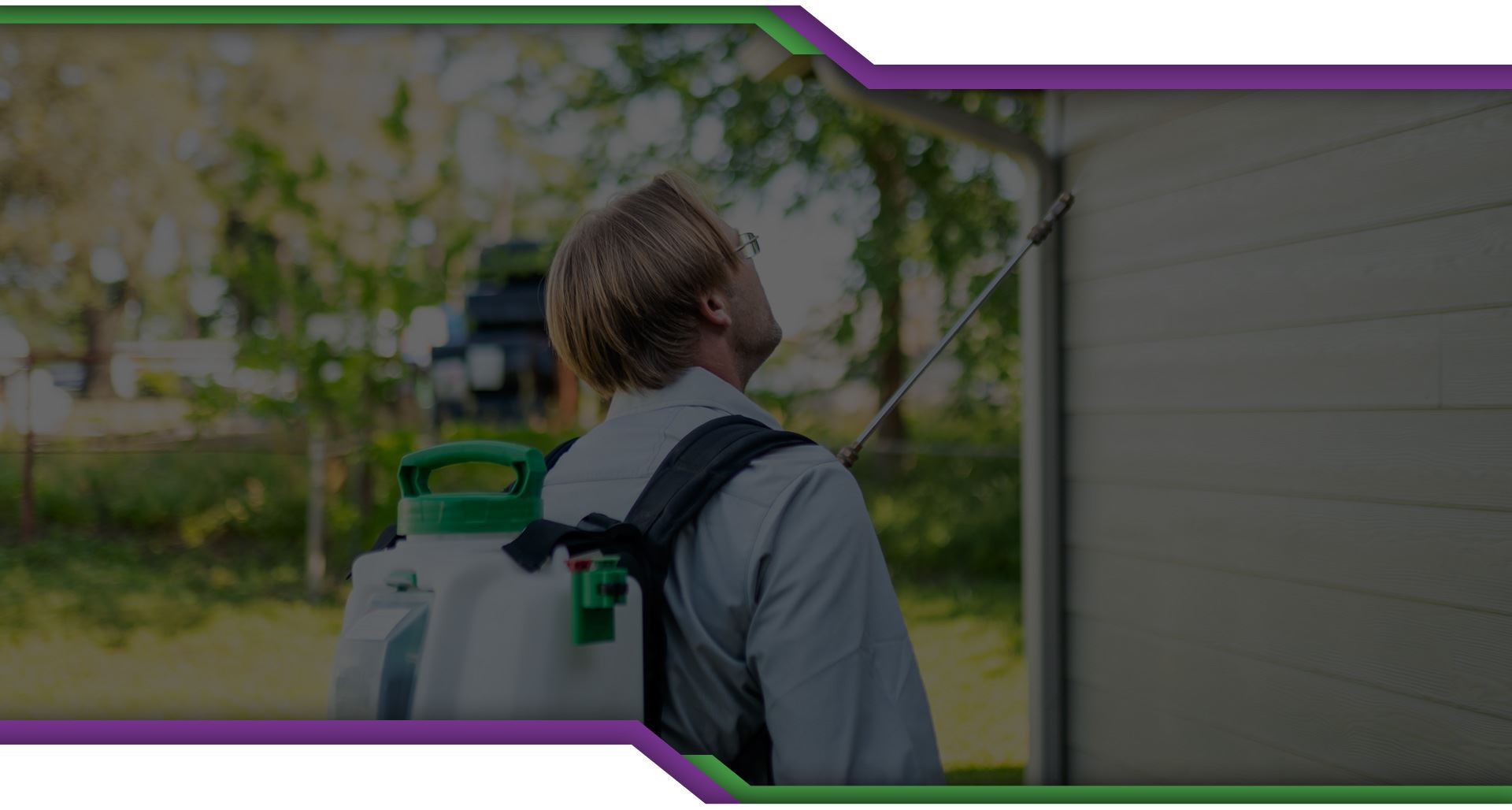 Solving Your Pest Problem Is Our Top Priority!
Keeping Pests in Check Since 1992
Products Safe For Kids & Pets

Certified & Trained Techs

We Protect Over $500 Million Dollars of Property

600+ Five-Star Customer Reviews on Google
Commercial Pest Control
Innovative Pest Control is a company that other companies have come to trust with all of their pest control needs. We can protect your Chandler business and its good reputation through our commercial pest control solutions, which are tailored to meet the specific needs of each client and their industry. All of our technicians are highly trained, experienced, passionate, and have the complete support of our management team behind them. At Innovative Pest Control, we take health and safety issues very seriously. We are always looking to improve our already exceptional health and safety records and provide you with the most modern and effective commercial pest control services possible. Our customized pest control solutions utilize specialized products, materials, and Integrated Pest Management to protect your business from a wide variety of pests including roaches, rodents, mosquitoes, pantry pests, spiders, flies, and more in the most eco-sound manner possible. To learn more about protecting your Chandler business, employees, and customers from potentially damaging and dangerous pests contact Innovative Pest Control now.
Learn How To Protect Your Chandler, TX Property From Termites
The best way to protect your Chandler property from termites is to put into place prevention measures around your home to make it less attractive to termites, and to partner with Innovative Pest Control. Innovative our professionals highly recommend the Sentricon® System with Always Active™ to both eliminate termites and to prevent termite infestations. Sentricon with Always Active™ is eco-friendly, requires no digging or trenching, and works to kill every member of the colony. After the initial infestation is eliminated, you will receive regular monitoring of the bait stations by our professionals, and an annual inspection of the interior and exterior of your home, to give you the peace of mind to know that it is free of wood-eating termites. In addition to installing the Sentricon® System with Always Active™ onto your property, doing the following can help to stop termites from choosing your property.
Make sure gutters are installed on your home and are in good working order to direct water away from the exterior of your home.
Remove piles of wood, fallen trees, tree stumps, and other organic debris from your property that could act as a food source for a termite colony.
Inspect the foundation of your home, sealing any cracks or crevices found. Termites often accidentally invade homes by traveling through cracks in foundations while they are out foraging for food.
Termites are highly attracted to wood that has previously been damaged by water. Remove any water-damaged wood from your home.
Do not allow any wood-to-soil contact. Wood that is touching soil wicks up water causing it to be more attractive to termites, in addition to allowing termites easy access to the piece of wood.