Ben Wheeler Pest Control Services
Ben Wheeler is known for being one of the "Best Hidden Small Towns," and is home to only a little more than 400 people. Still, don't let the size of this town fool you; it is full of heart, history, and the dedication needed to make it a destination small town for people to visit and as an exceptional place to live. To help the residents of Ben Wheeler keep their homes free of the many pests that also live in East Texas and thrive in its small towns, the local pest control experts at Innovative Pest Control offer affordable, effective, eco-conscious pest control services. Stinging insects, ants, spiders, termites, and more: whatever the pest, whatever the size of the infestation, Innovative Pest Control has an effective solution! Contact us today to learn more about any of our pest control services and why they will work to protect your Ben Wheeler home from common Texas pests!
Residential Pest Control in Ben Wheeler, TX
For over 25 years Innovative Pest Control has been protecting Texas homes and families from damaging and dangerous pests; let our professionals protect your family from common household pests through one of our three highly effective, year-round Advantage home pest control programs. Our most comprehensive program is our Advantage Gold program; it provides the protection needed to eliminate pests from your home and to keep them from returning, all at an affordable rate. The Advantage Gold program includes quarterly pest control services, rodent monitoring, protection against termites, and seasonal mosquito and fire ant treatments throughout their active season (April- September).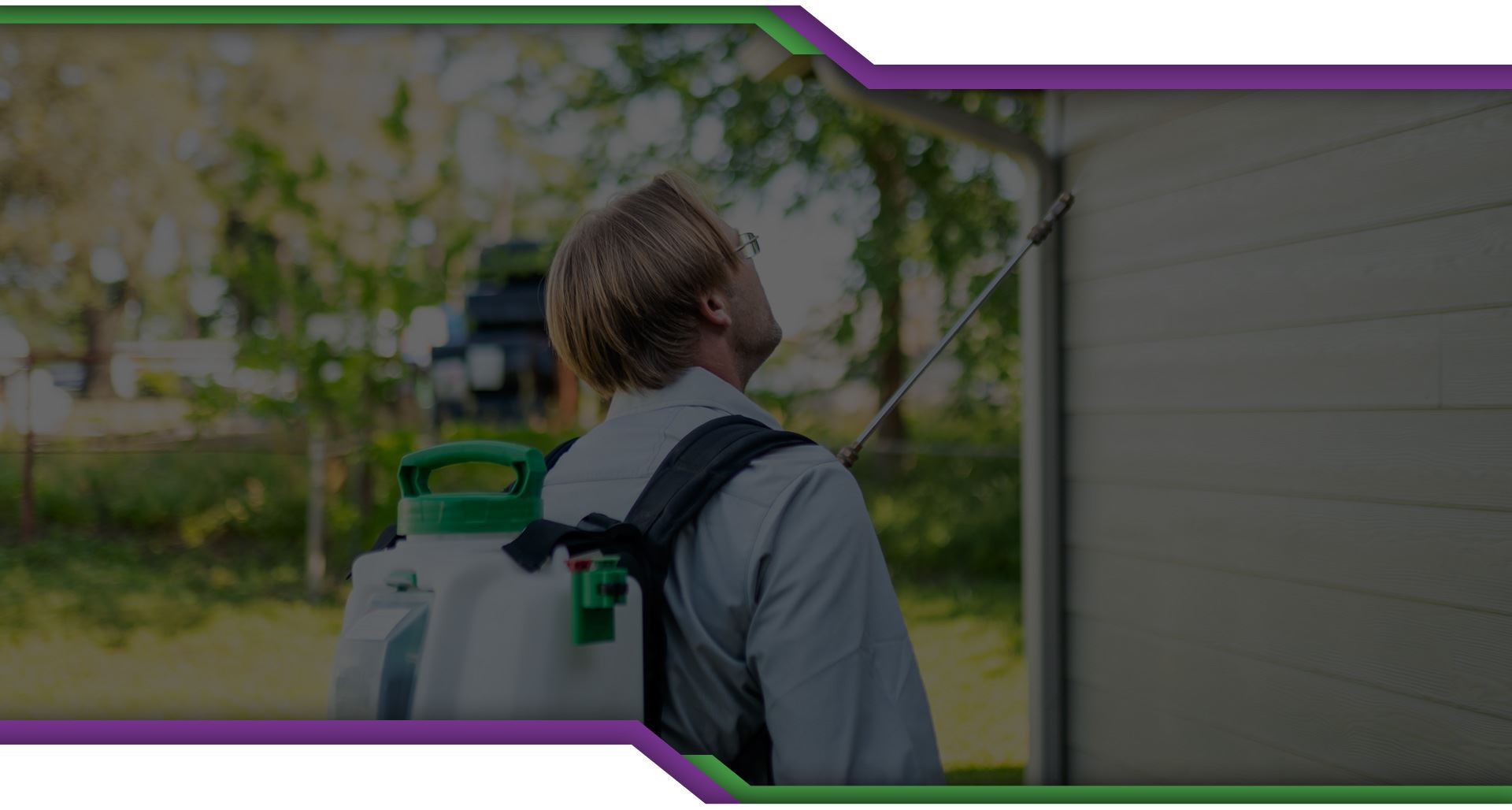 Solving Your Pest Problem Is Our Top Priority!
Keeping Pests in Check Since 1992
Products Safe For Kids & Pets

Certified & Trained Techs

We Protect Over $500 Million Dollars of Property

600+ Five-Star Customer Reviews on Google
How To Get Rid Of Yellow Jackets In Ben Wheeler, TX
Yellow jackets are an aggressive species of stinging insect that typically create their nests in the ground. Due to their aggressive nature, they can become very dangerous to people and pets when found nesting on a residential property, especially when their nest is located right next to a home or in an area of a yard that is heavily used, like next to a swing set or underneath a deck. Since it can be very difficult to deter yellow jackets from choosing your property to nest on, the best solution to a yellow jacket nest located on your Ben Wheeler property is to contact the professionals at Innovative Pest Control.
Trying to take care of a yellow jacket nest on your own is never suggested, our professionals have the safety equipment, knowledge, training, and specialized services needed to quickly and completely remove yellow jackets from a property. To learn more about our targeted yellow jacket control services, get in touch with us today.
Avoid Bed Bugs in Ben Wheeler, TX
Avoid having bed bugs living inside your Ben Wheeler property by following common safety practices which include not placing belongings on the floors of public places, always inspecting a hotel room that you will be staying in for signs of bed bugs, regularly washing outwear worn on a daily basis, and of course scheduling routine bed bug inspection from the professionals at Innovative Pest Control! If bed bug activity is ever discovered during an inspection we will begin the bed bug elimination process immediately, recommending a bed bug treatment plan, explaining our bed bug guarantee, scheduling your service, and providing you with a pre-treatment checklist.
We understand that fast treatment is key to relieving the stress that homeowners feel in the midst of a bed bug infestation. To eliminate bed bugs we use a very effective combination of steam and the application of conventional bed bug products/materials that are applied 2-4 times over a period of 4-8 weeks. To help prevent a re-infestation we recommend installing proactive bed bug products including mattress encasements and Climb-Ups. Call us today to learn more about our bed bug control services.