What Do Pavement Ants Look Like?
Pavement ants are light brown, brown or black ants that are 1/8 to 1/16 of an inch in length. With the help of a magnifying glass, it is possible to see two spines on their back, and grooves on their heads and backs, which can help in identifying these ants.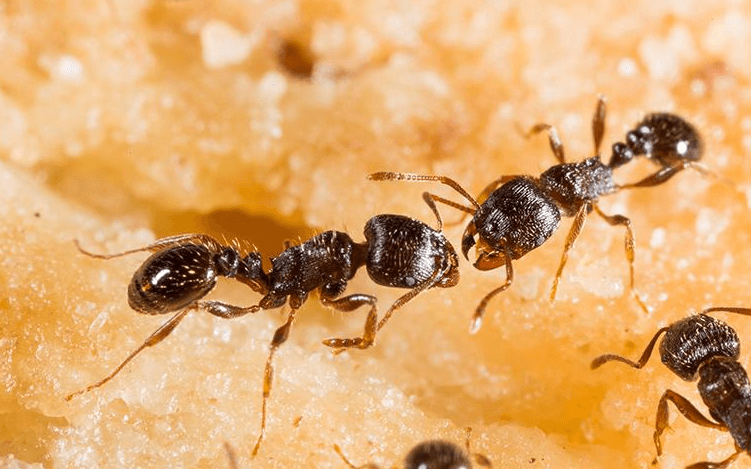 Where Do Pavement Ants Nest?
Pavement ants typically nest outdoors in the cracks of pavement, under stones and along curbs, hence their name. These nests can commonly be found along driveways, patios, sidewalks, and in cracks in foundation walls as well. They can also build their nests inside walls and under the floors of homes, businesses, and other buildings. Are pavement ants harmful?
What Do Pavement Ants Eat?
Pavement ants, like many other ants, are omnivorous, which means that they will eat almost anything. Some of the things that they prefer to eat are:
Grease
Bread
Cheese
Ice cream
Nectar
Fruits
Insects (dead or alive)
Honeydew from aphids
Seeds
Are Pavement Ants Dangerous?
No, pavement ants aren't considered dangerous. These ants do not bite but they can sting if necessary. However, it is rare that they do so. These ants are actually non-aggressive and will avoid a confrontation rather than stinging to defend themselves.
How Does Innovative Pest Control Get Rid Of Pavement Ants?
Getting rid of pavement ants for residential and commercial situations here in Eastern Texas is just a click away. Here at Innovative Pest Control, we eliminate and control pavement ants quickly, efficiently, and affordably when you choose one of our Advantage Treatment Plans. We offer a range of control solutions and specified control programs for all your residential and commercial needs to battle all common Eastern Texas pests.
Pavement Ant Prevention Tips
Preventing pavement ants from infiltrating your home or business is best done by partnering up with the professionals here at Innovative pest control. Our team of professionals know all about the pest pressures here because we live and work here too. If you have an issue with pavement ants coming inside or they seem to have overtaken your yard we will eliminate them quickly and continue to keep them away all year long when you choose one of our Advantage Treatment Plans. We'll control pavement ants and many other common pests giving you the pest-free home or business you've always wanted.
While professional pest control with us here at Innovative Pest Control is the best option for controlling and eliminating pests like pavement ants there are a few things that you can do to help prevent them from choosing your home, property or business in the first place. These steps include:
Keep gutters clear from accumulated debris and leaves.
Be sure that all watershed systems are working properly and efficiently to move water, leaves, and debris away from homes and buildings.
Keep all piles of debris, leaves, mulch, wood, stones, and vegetation away from all building, as these are attractants for pavement ants.
Check insect screens in all doors and windows and repair or replace any that are torn or damaged.
Make sure all exterior doors, including garage doors, have fully functioning door sweeps or door bottoms on them and that they make a seal against the threshold or door sill to seal out pavement ants and other small insects.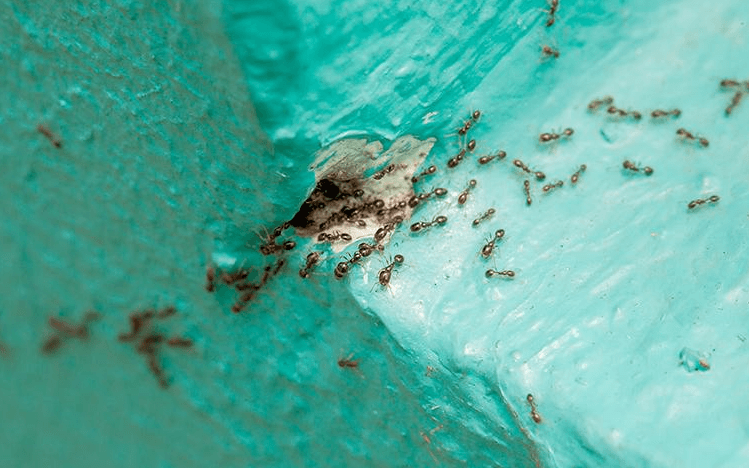 Bug Out on Savings! Don't Miss Our Special Offers