Lake Palestine Pest Control Services
Lake Palestine is found just 12 miles from the large City of Tyler. It is located in East Texas on the Neches River, where residents and visitors alike benefit from all the recreational activities and gorgeous views that Lake Palestine offers. To protect your lake property and your family's quality of life from the pests that unfortunately also thrive in East Texas, turn to the experts at Innovative Pest Control who have been protecting businesses and homes from insects, rodents and other critters for over 25 years. We have the patience, knowledge, understanding, and industry-leading services needed to solve any pest problem that pops up on any Lake Palestine property. Contact us to schedule your free, no-obligation, inspection today!
Residential Pest Control In Lake Palestine, TX
What's the big deal with seeing few ants in the kitchen, a few spider webs in the corner, or a couple of flies flying around your Lake Palestine home? The big deal is that the few foraging pests you are seeing inside of your home are quite often just the "tip of the iceberg", and it is the pests that you aren't seeing that you should be worried about. Pest infestations can't be solved by squishing, chasing off, or vacuuming up the few you are seeing in your home. The root of your pest problem needs to be discovered- the how, where, and why has to be solved in order to eliminate pests from your Lake Palestine property and to keep them from returning. At Innovative Pest Control, we can do just that through our Advantage programs. Year-round residential pest protection provides homeowners with everything they need to maintain a pest-free household. Innovative's most comprehensive plan is our Advantage Gold program, which provides:
Year-round pest protection against more than 16 common pests through our guaranteed, quarterly pest control services
Rodent monitoring and control
Subterranean termite protection
Seasonal mosquito and fire ant reduction
Contact us to keep pests away from your Lake Palestine home throughout the entire year through our effective Advantage residential pest control programs!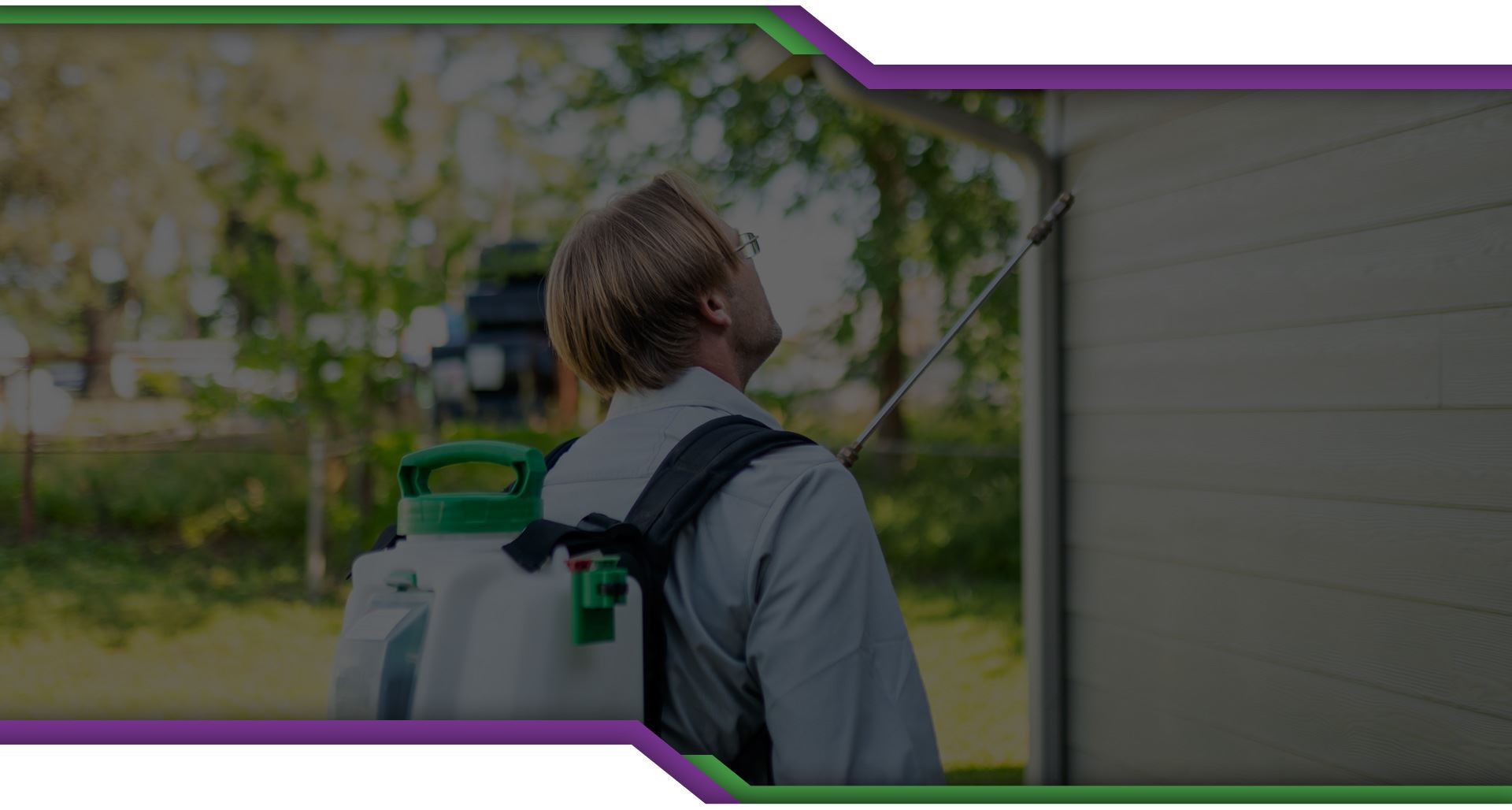 Solving Your Pest Problem Is Our Top Priority!
Keeping Pests in Check Since 1992
Products Safe For Kids & Pets

Certified & Trained Techs

We Protect Over $500 Million Dollars of Property

600+ Five-Star Customer Reviews on Google
How To Protect Your Home From Termites
When it comes to termites, being proactive will save you time, money, and worry in the future. Don't wait until termites have already established themselves inside of your property and are happily feeding away at your home's structural wood; partner with Innovative Pest Control to protect your home from termites. The damages that termites cause to homes and other buildings all across the country total more than 5 billion dollars each year, and you don't want to add to that number, so get started protecting your home from termites by calling Innovative today. Innovative Pest Control uses and highly recommends the Sentricon® System with Always Active™ as a solution to rid properties of termites and/or to provide the protection needed to stop termites from choosing your home to feed on. Sentricon® with Always Active™ is very eco-friendly, requires no digging, and works to quickly kill every member of the colony, including the colony's leader, the queen. Our termite control services include a thorough termite inspection, the installation of Sentricon® with Always Active™ bait stations on your property, the complete elimination of the termite colony, the regular monitoring of the bait stations for signs of termite activity, and an annual inspection of the interior and exterior of your home to ensure that it is free of termites. Contact us to learn more about Sentricon® System with Always Active ™!
Cockroach Prevention Tips
American cockroaches, brownbanded cockroaches, German cockroaches, and Oriental cockroaches can all be found living in the Lake Palestine area and all have the potential to enter into your homes to contaminate food, food prep areas and more with their feces and the dangerous bacteria that they carrying on their legs and body. To help stop these pests from being able to enter inside of your Lake Palestine home you should inspect the exterior of your home sealing any cracks that are found, make sure that all exterior doors have door sweeps, inspect all packages and boxes before bringing them into your home; vacuum, dust and clean your home regularly, and if at all possible stay away from used appliances and furniture. In addition to the above precautions, implementing a year-round residential pest control program from Innovative Pest Control will help to ensure that these very dangerous, disease-spreading pests are no longer a threat to you and your family. Our professionals have the experience needed to accurately identify the signs of a roach infestation, find all the ways in which roaches are entering into your home, and provide you with a solution to get rid of the infestation and to stop a re-infestation from occurring. Get in touch with us today to learn more about our cockroach control services.