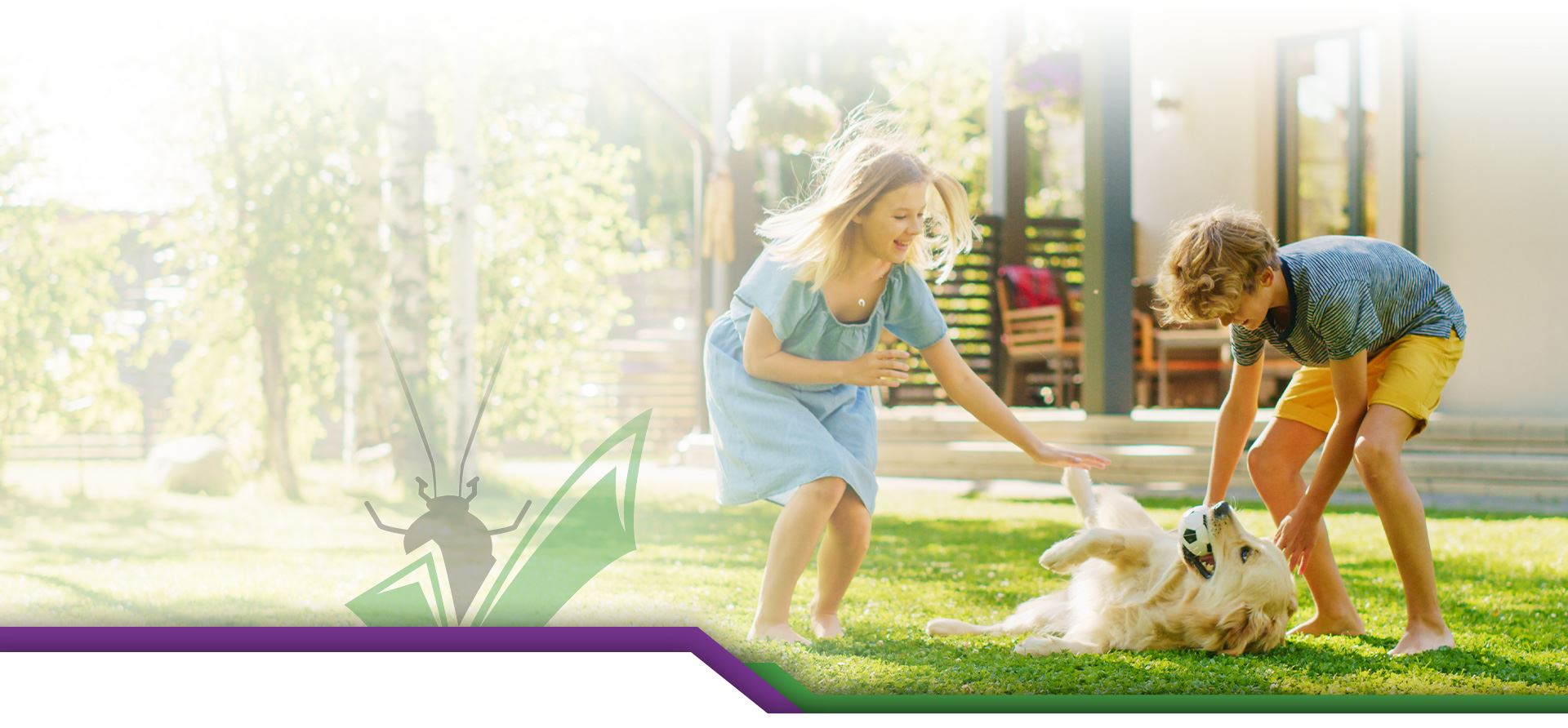 Keeping Pests in Check Since 1992 Ready. Set. Pest!
At Innovative Pest Control, we provide comprehensive pest solutions to protect your family year-round. You can trust us to help you solve your pest problems and put your home and family first!
Pest Control Experts in Tyler & Longview
Providing Award-Winning Pest Solutions in East Texas Since 1992
For over 30 years, Innovative Pest Control has remained a trusted provider of pest control solutions in Tyler and Longview, TX. We take pride in our depth of knowledge, accumulated through decades of hands-on experience, and our commitment to protecting your home from unwanted pests. Our licensed pest control experts are dedicated to providing reliable, effective solutions tailored to your needs, ensuring a pest-free environment for you and your family.
At Innovative Pest Control, we understand the importance of feeling comfortable in your own home. Along with our results-oriented approach, we are committed to using safe products for children and pets, placing your family's safety as our top priority. Our mission is to deliver genuine care backed by quality work and help you solve your pest problems. We are thankful to the thousands of satisfied customers who have trusted us to eliminate pests in their homes and business.
You can trust our team to successfully control and exclude: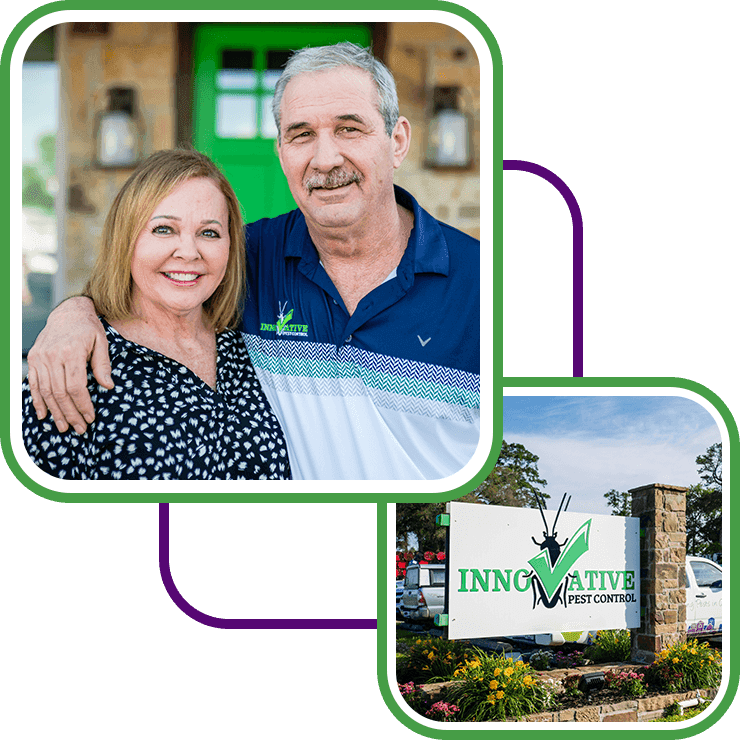 NEW! We offer financing.

Prequalify today and contact us to learn more about financing your next project!
All financing is subject to credit approval. Your terms may vary. Payment options through Wisetack are provided by our
lending partners
. For example, a $1,000 purchase could cost $45.18 a month for 24 months, based on a 7.9% APR, or $333.33 a month for 3 months, based on a 0% APR. Offers range from 0-35.9% APR based on creditworthiness. No other financing charges or participation fees. See additional terms at
http://wisetack.com/faqs
. Our Expert Pest Services
Checkmate, Pests!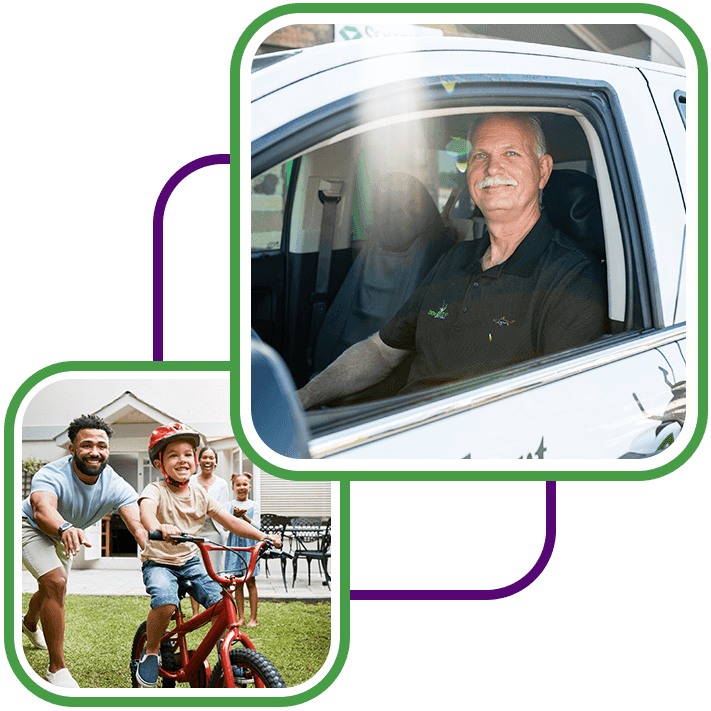 Why Choose Innovative Pest Control?
Solving Your Pest Problem Is Our Top Priority
Products Safe For Kids & Pets

Certified & Trained Techs

We Protect Over $500 Million Dollars of Property

600+ Five-Star Customer Reviews on Google

FIND OUT WHAT'S BUGGING YOU!
Take Advantage of Our Innovative Prevention Plans
While pests might seem like a one-time issue, their persistence and adaptability can often lead to reinfestations in your home, even after extensive treatment efforts. At Innovative Pest Control, we have developed effective prevention strategies to address the recurring nature of these nuisances to keep them at bay. We offer three comprehensive prevention plans, each designed to provide a robust shield against potential reinfestations.
Advantage Gold: Our top-tier offering, this plan provides comprehensive coverage against over 22 common household pests. It includes monthly treatments and monitoring of termites and rodents, ensuring your home remains a pest-free sanctuary.
Advantage Total: A mid-tier plan designed to balance affordability and effectiveness. It involves quarterly treatments and includes coverage for both interior and exterior pests.
Advantage Plus: An entry-level plan that offers basic pest control solutions to keep your home safe. It includes quarterly treatment and covers common household pests.
Our commitment to your satisfaction doesn't cease once we've deployed our solutions. Each prevention plan comes with our "Make it Right" guarantee. Pests can be stubborn, and despite our best efforts, they might persist. We pledge to return and make things right if you continue to see pests following our treatment. We'll re-treat the affected areas at no additional cost, ensuring your home regains its pest-free status. At Innovative Pest Control, your peace of mind is our utmost priority.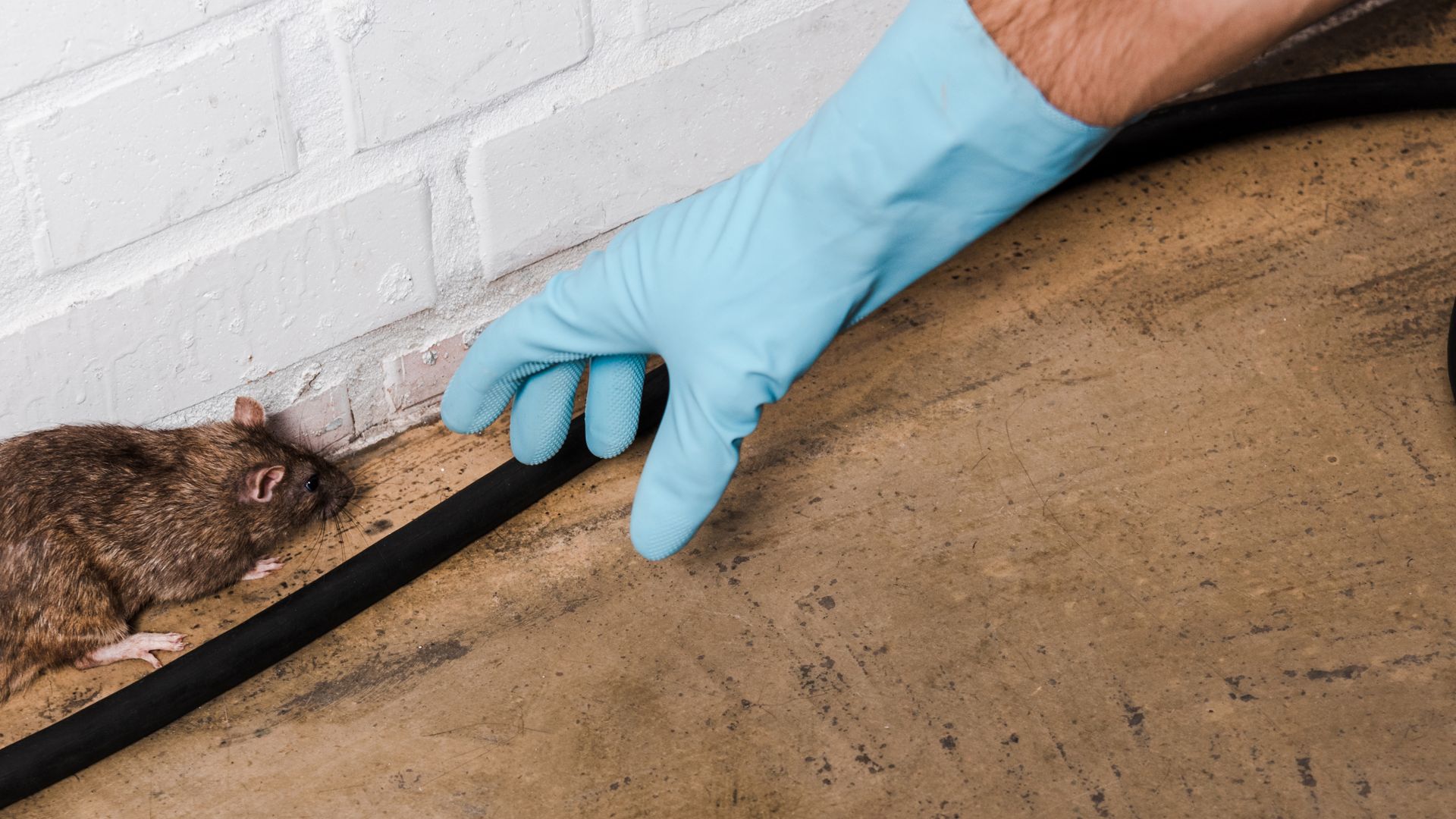 Advantage Plus

Year-Round Protection
Make It Right Guarantee
Protect from 15 Common Pests
Protect from Venomous Insects
Rodent Monitoring

**Optional: Termite Monitoring

Advantage Total

Year-Round Protection
Make It Right Guarantee
Protect from 20 Common Pests
Protect from Venomous Spiders
Protect from Stinging Pests
Termite Monitoring
Termite Protection
Rodent Monitoring

**Optional:Termite Damage Warranty

Advantage Gold

Year-Round Protection
Make It Right Guarantee
Protects from 22 Common Pests
Protect from Venomous Spiders
Protect from Stinging Pests
Termite Monitoring
Termite Protection
Rodent Monitoring
Rodent Protection
Mosquito & Fire Ant Reduction

**Optional: Termite Damage Warranty
We Care About Our Customers
Companies come and go in the ever-changing landscape of pest control businesses, but Innovative Pest Control has withstood the test of time. One of the key reasons we've been around for over three decades is that we put just as much effort and care into the customer experience as we do in addressing pest issues. We believe providing a positive customer experience is as important as delivering high-quality pest control solutions.
Our commitment to ensuring a positive customer experience translates into:
Respecting your home: We treat your property with utmost care, ensuring no mess is left behind after the service.
Responding quickly to requests: We understand the urgency of a pest issue and ensure fast and efficient response to your pest problem.
Courteous and transparent communications: We believe in open dialogue and provide clear, transparent information regarding our services and procedures.
Tailoring services to individual needs: We understand that every home and pest situation is unique and tailor our treatments to suit you and your property.
Providing professional and knowledgeable staff: Our team comprises experienced professionals ready to answer any questions you might have about our services and pest control needs.
Request a no-obligation estimate from our pest control experts in Tyler and Longview by calling or texting (903) 326-7395.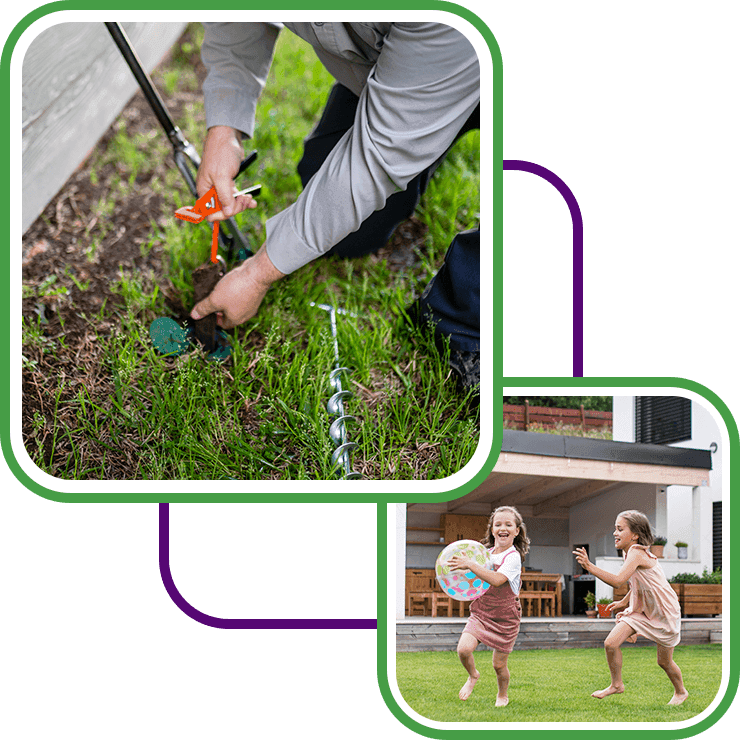 Hear From Our Happy Customers Reviews & Testimonials

"I've had carpenter ants and several pests invading my home, I feel so much better now that Innovative Pest Control came out and did a very thorough job for my first treatment."

- Jared A.

"We have been using Innovative pest control for several months. The office staff, phone operators, sales representative and Steven, our technician, are awesome at their tasks. We have not had one problem since bringing them in."

- Karen W.

"I am set up on a quarterly cycle for them to come out and treat my home and outbuildings for insects. So, far I think they have done a good job. Their technicians have been extremely polite, courteous, and professional."

- Ron N.

"We have had an excellent experience with Innovative. They take their time to answer questions and share what they see and what they are doing. Their customer service is really top-notch."

- Deserie B.

"They treat both our home and office building. The technicians are always courteous and thorough. We have been using them for around twenty years, and are very pleased."

- Jill S.

"Very professional, on time or early, and called ahead of time to tell us they are on their way. The technicians were very knowledgeable about their service and answered our questions. Very good pricing as well!"

- Sandy M.

"I love being able to communicate my pest control needs and know Innovative Pest Control will get the job done. Always pleasant, professional!"

- Debbie G.

"The whole experience was great from start to finish. Innovative Pest Control was kind and walked us through the steps. Before they were done, bugs were dropping left and right."

- Jessi L.

"Exceeded my expectations in every way. If you're looking for a reliable and effective exterminator, I wholeheartedly recommend them. My home is now pest free and I can rest easy knowing the job was done right."

- Donald G.