Termite Protection
For Tyler & Longview, TX Homes And Businesses
Termites may be pests that you never lay eyes on, but that doesn't mean you don't need to give them any thought. Their ability to move around undetected is exactly why you need to be conscious of them. In Texas, it's not a matter of if, but a matter of when termites will make their way onto a property. Once they do, they can cause thousands of dollars in damages to your home.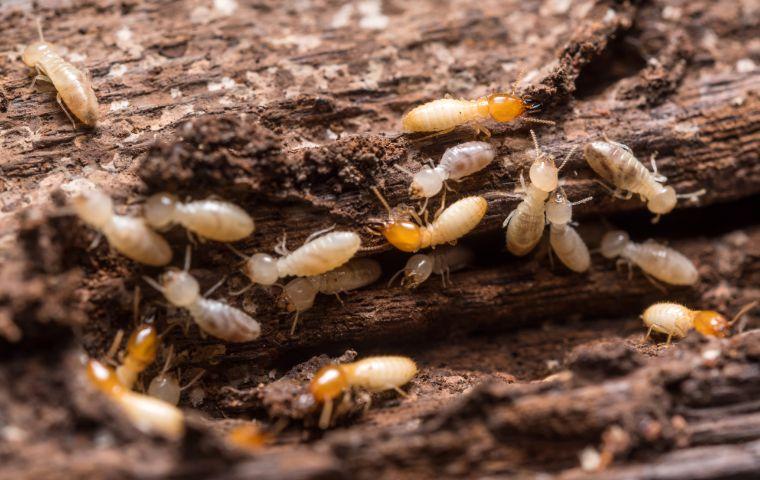 Termites eat away at the wooden structures within walls, damaging their structural integrity over time. The longer a termite infestation goes undetected, the larger the colony becomes and the more damage they can do.
At Innovative Pest Control, we understand the threat associated with termite infestations and we are ready to eliminate existing termite activity and prevent new termite colonies from popping up.
Sentricon®
Termite Colony Elimination System
Innovative Pest Control protects Tyler and Longview, Texas homes and buildings from termites with the Sentricon® Termite Colony Elimination System featuring Always Active™ technology. An eco-friendly termite treatment, the Sentricon® System is installed around the structure, effectively creating a barrier of protection against wood-destroying insects. Sentricon® will exterminate foraging termites and the entire termite colony, including the queen. If she's not around to reproduce, the colony will not survive!
*The prices listed are for preventive treatments only. Active termites will be an additional $195.
One Year Contract
Linear Footage
Installation Fee
Monthly Rate
0 - 200
$395
$25
201 - 300
$395
$27
301 - 400
$395
$29
400 Plus
$1.00 per FT
$.08 per FT
Request Inspection
How
Sentricon
®
Works
Sentricon® with Always Active™ are bait stations that are installed and placed strategically around your property. These stations are filled with a cellulose-based bait that termites find irresistible. Once they've taken the bait, they spread it to the rest of their colony. Since the bait includes an insect growth inhibitor, the termites will be unable to molt and, eventually, the entire colony will be eliminated.
Sentricon® bait stations work year-round to protect your home, not only eliminating current infestations but also preventing new colonies from forming.

Interested in learning more about Sentricon® with Always Active™?


What You Can Expect
When You Sign Up For Termite Control
With IPC
When you sign up for termite control with Innovative Pest Control, our team will work diligently to exterminate your existing termite problem and to prevent new termite colonies from developing. Here's how our termite elimination process works: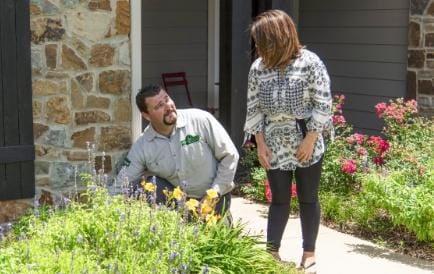 Termite Inspection
First, we'll perform a thorough inspection of your property for possible termite presence. Our expert technicians will also point out any areas on your property that may be conducive to termite activity.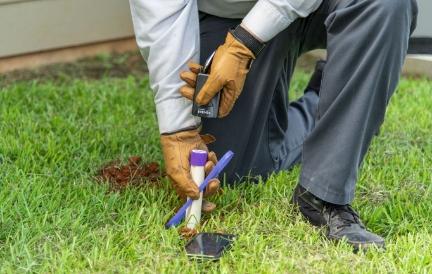 Termite Bait Station Installation
We'll install Sentricon® bait stations at regular intervals around the perimeter of your home or commercial building. Termites will feed on the stations and deliver bait to the rest of their colony.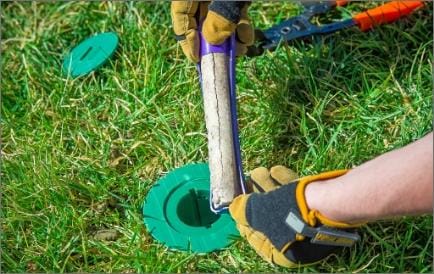 Follow-Up Visits
As part of your termite control plan, we'll return to refill the bait stations and conduct an annual inspection of both the interior and exterior of your structure to ensure it remains termite-free!
Advantage
Total
For homeowners worried about common house infesting insects, rodents, AND termites, our Advantage Total is the ideal choice. A quarterly pest control program that provides year-round coverage, this plan targets the same pests as our Advantage Plus plan. It also includes extended ant control for Argentine ants and odorous house ants and protection against wood-destroying subterranean termites.
*The price listed are for preventative treatments only. Active termites will be an additional $195.
*Tax Not Included In Pricing
Program Price Calculator
For A Home Up To 2000 Square Feet
Advantage
Gold
The most comprehensive home pest control plan available from Innovative, our Advantage Gold provides the same year-round protection as the Advantage Total and includes seasonal mosquito and fire ant treatments April-September. Protect against creeping, crawling, wood-destroying, biting pests - all for one affordable monthly rate!
*The price listed are for preventative treatments only. Active termites will be an additional $195.
*Tax Not Included In Pricing
Program Price Calculator
For A Home Up To 2000 Square Feet