What Do House Spiders Look Like?
The common house spider has an elongated abdomen. They are generally a yellowish-brown color, and sometimes have a whiter abdomen with a few dark spots on it. A few house spiders may have a black triangular-shaped spot in the center of their abdomen. Female house spiders are between 5 and 8 mm in length while males are smaller, about 4 mm long. Like all spiders, they have eight legs and two body segments.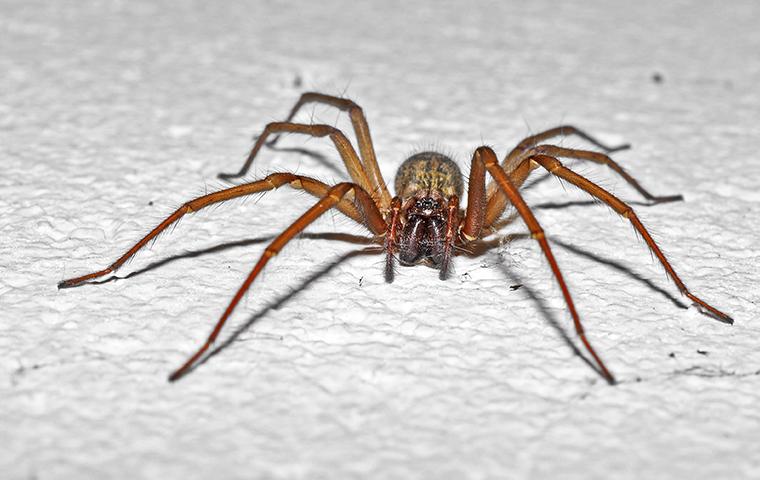 House Spider Prevention Tips
Controlling house spiders in your home begins with preventing them from getting in. Here are some helpful house spider prevention tips:
If you see a spider web in or around your home, remove it immediately.

Vacuum daily to remove spiders, spider webs, and spider eggs.

Locate possible entry points in your home and take steps to seal them; for example, add tight-fitting door sweeps around all exterior doors.

Ensure your window screens fit tightly and do not have holes in them.

Seal cracks around pipes and electrical wires that enter your home.

Seal any cracks, crevices, or gaps in foundations with caulking.

Invest in a professional pest control plan for your Tyler, Flint, Mineola, Jacksonville, Lindale, or East Texas home.