June 30, 2021
How To Tell If It's Bed Bugs In Your Longview Home
Bed bugs are very bothersome parasitic insects that feed on the blood of mammals. They are mostly nocturnal and prefer to attack human hosts while they are asleep, which allows them to often operate undetected. Bed bugs are not known to be a serious risk to human health; however, they leave red bite marks on the skin, create anxiety, and cause many people to experience difficulty sleeping.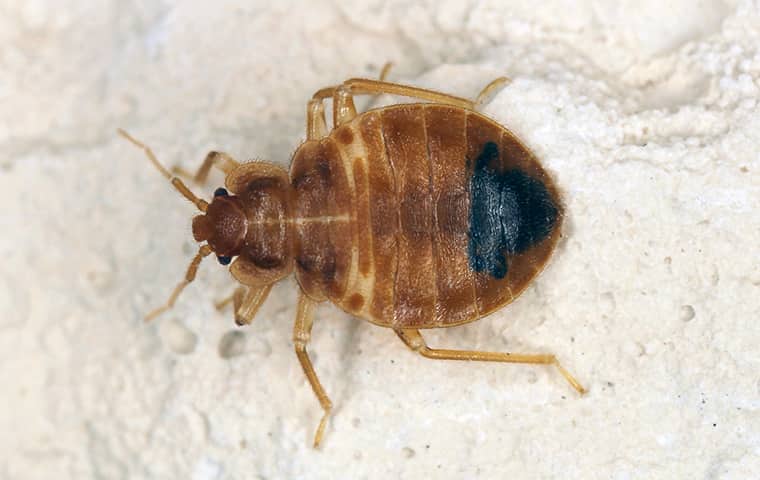 What Do Bed Bugs Look Like?
Bed bugs are small reddish-brown oval-shaped insects resembling an apple seed with six legs that are commonly confused with various types of beetles or other insects. The body of a bed bug is somewhat flat and allows them to easily retreat and hide in small openings near baseboards, and within bedding materials. They do not fly or jump, but they are capable of crawling significant distances.
Signs Or Indications Of A Potential Infestation
Bed bugs shed their external shells, which appear as lightly-colored casings. Evidence of bed bug activity is most common around the bed area, including mattresses, pillows, and sheets. Here, they often leave small smears of blood, and trails of dark excrement. People who are bitten often awake with small, red, and itchy patches of skin.
People who are bitten by bed bugs should avoid scratching or otherwise further irritating the skin. It is possible to create exposed areas of skin that are susceptible to infection.
The Importance Of Contacting An Extermination Professional
When a local homeowner suspects that their home is being invaded by bed bugs, the response must be swift and decisive. Unfortunately, many people underestimate how challenging it is to fully eliminate these pests, and try do-it-yourself (DIY) methods or home remedies. Online retailers and local stores offer various powders, gels, fogging systems, and other overhyped and ineffective products.
In the meanwhile, bed bug invasions may worsen, and prolong your frustration. In many cases, after they detect the irritating chemicals found in DIY products, bed bugs will relocate into adjacent rooms or temporarily hide deep within walls or beneath floorboards.
The best initial response is to reach a local licensed professional that will conduct a thorough inspection, and create a customized plan for removing these pests safely and effectively. The professionals have various treatment options that can fully eliminate these types of infestations.
Leading Pest Control Service Provider In Longview
For nearly 30 years now, the team of experts at Innovative Pest Control has been successfully eradicating unwanted intrusions for residential and commercial customers in the Longview region. We are a family-owned company that specializes in expelling bed bugs, fire ants, cockroaches, termites, and a host of other troublesome pests. Part of our longevity in this industry is based on our firm commitment to delivering high-quality customer service, which is evident in our Better Business Bureau (BBB) rating of A.
Innovative Pest Control stands behind the quality of all our work with our Make It Right Guarantee that ensures total satisfaction. Our technicians also remain focused on using products and methods that are safe for you, and your family. We look forward to speaking with you, and encourage you to contact our office today for a complimentary inspection and estimate.