June 17, 2021
How To Get Rid Of Termites On Your Longview, TX Property
Americans face hundreds of challenges every year, many of which are a direct result of home ownership. Longview, TX property owners are directly responsible for appliance breakage, HVAC failure, and all sorts of concerns related to wear and tear. However, the worst of all possible Longview, TX property damages might take the shape of a long, thin insect with a passion for wood.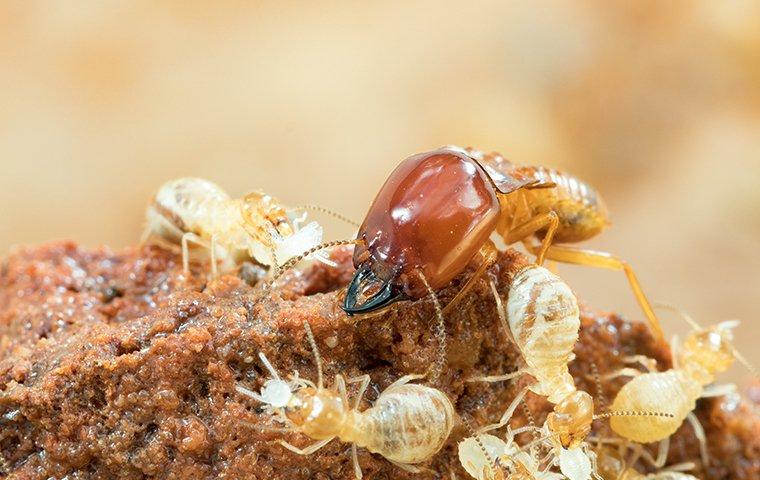 Common Longview, TX Termite Species
The reality is that termites cause quite a bit of damage to American homeowners, to the tune of five billion dollars a year. While this damage is usually not caused all at once, long-term infestations can make quick work of a home, business, or other commercial property. Here are just a few of the most common species to watch out for in our area:
Subterranean Termites: Called so because of their underground nesting habits, subterranean termites are adept at sneaking into homes via their hollow mud tunnels.
Drywood Termites: These termites are usually discovered in dry areas of the home rather than moist ones. They can easily be identified by their large heads, cream-colored bodies, and dark or almost black heads.
Dampwood Termites: As large as 20 millimeters long, dampwood termite varieties are far more attracted to damp wooden objects and support beams. They are much more orange in color than other species of termite.
The dangers termites bring to your Longview home are vast, from structural breakdown to a loss of integrity in walls, floors, and ceilings. This is certainly not a pest issue that can be dealt with alone, although many homeowners will try to do just that. Unfortunately, the solo handling of termite problems may put you, your family, and your entire household in the path of danger.
DIY (Do It Yourself) Termite Control Methods: Why They Just Don't Work
Three primary termite prevention methods are often suggested by various internet sources. While they are hailed as 'miracle' anti-termite solutions, these substances do little if anything to quell growing numbers of these pests. Let's take a closer look at these techniques below:
Orange Oil: While potent, the corrosive power of orange oil will not dissuade an established termite infestation from leaving the premises.
Vinegar: The strong scent of vinegar cannot kill termites, and will not keep the colony from harvesting wood.
OTC (Over The Counter) Sprays: Extremely expensive and often difficult to find, over-the-counter termite sprays are very concentrated substances that may significantly injure you, your loved ones or your personal property.
More reliable prevention steps, include:
Limit soil to wood contact around the house, especially with landscape mulching. Remove any areas with mulch that could be touching the sides of the house, and opt for an inorganic substance such as peat stone or gravel.
Store firewood a good distance from the house, at least 25 feet away if possible.
Keep the home as dry and moisture-free as possible by installing a dehumidifier in problem spaces.
While prevention methods such as those listed above are great for reducing potential pest activity, they may not be able to stop termite infestations entirely. Opt for professional termite control from Innovative Pest Control to keep your home safe all year long.
Active Termites? Get Active Advice From Innovative Pest Control
The professional team at Innovative Pest Control is equipped to assist home and business owners with any kind of termite control need, from bait monitoring stations and preventative care to complete termite elimination service.
Contact Innovative Pest Control as soon as possible to start a termite control plan for your home, or schedule an initial termite inspection to take control of the situation right away.