May 19, 2017
Are Mosquitoes Really Dangerous?
How often do most of us find ourselves at our favorite outdoor spots with friends and family absentmindedly swatting away those annoying, biting mosquitoes that plague every part of a beautiful summer evening? Even after all of the press that mosquitoes get, we still do not think anything of them until we have to deal with itchy welts days later and are somehow unprepared each and every time we get together for a backyard barbecue.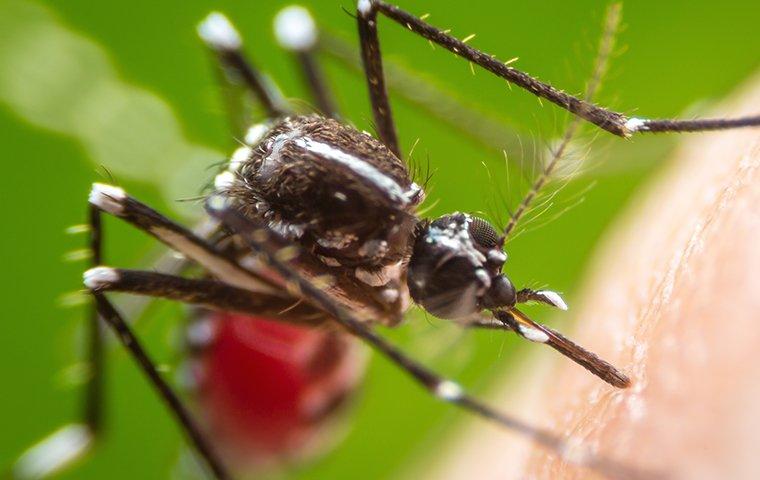 Mosquito Identification & The Dangers They Pose
Most people, when they think about pests on their property, tend to worry about termites that can cause serious and expensive damage to the very structure of a home, or they think about mice or cockroaches that can make an entire family ill with the diseases that they can spread across the kitchen without anyone having any idea that they were there. Perhaps, it is because these pests are a problem inside the house, the one area that the homeowner is supposed to be in complete control of. Something happens to us when we walk outside that door and any thought of the news reports and articles that have dominated the television and internet about mosquito-borne diseases just seems to fly right out of our heads.
The mosquito is so much more than just an itchy reminder of time spent outside. Mosquitoes in all parts of the country can bring with them a multitude of diseases that no one wants introduced to them or to their family. Diseases such as encephalitis, West Nile virus, and yellow fever, among others: These diseases can cause the victims to become very ill, sometimes leading to hospitalization or even death if left untreated. The latest disease to reach the United States is the Zika virus which can be particularly dangerous to pregnant women or women who soon become pregnant as it can cause traumatic birth defects in their unborn children.
Reliable Mosquito Control For Your Home
The mosquito is not a pest to ignore simply because it is generally an outdoor pest instead of an indoor one. Innovative Pest Control works with homeowners all over the area to help reduce the threat of mosquitoes on their properties. Our experts in the field first inspect your property to identify the most likely breeding areas and hiding spots for mosquitoes and work to eliminate those areas. Then, through the height of mosquito season, Innovative Pest Control will provide monthly service where we treat the wooded, wet, and grassy areas on your property to keep the mosquito population to a minimum all season long. Give us a call today and you could be enjoying your yard again before you know it.